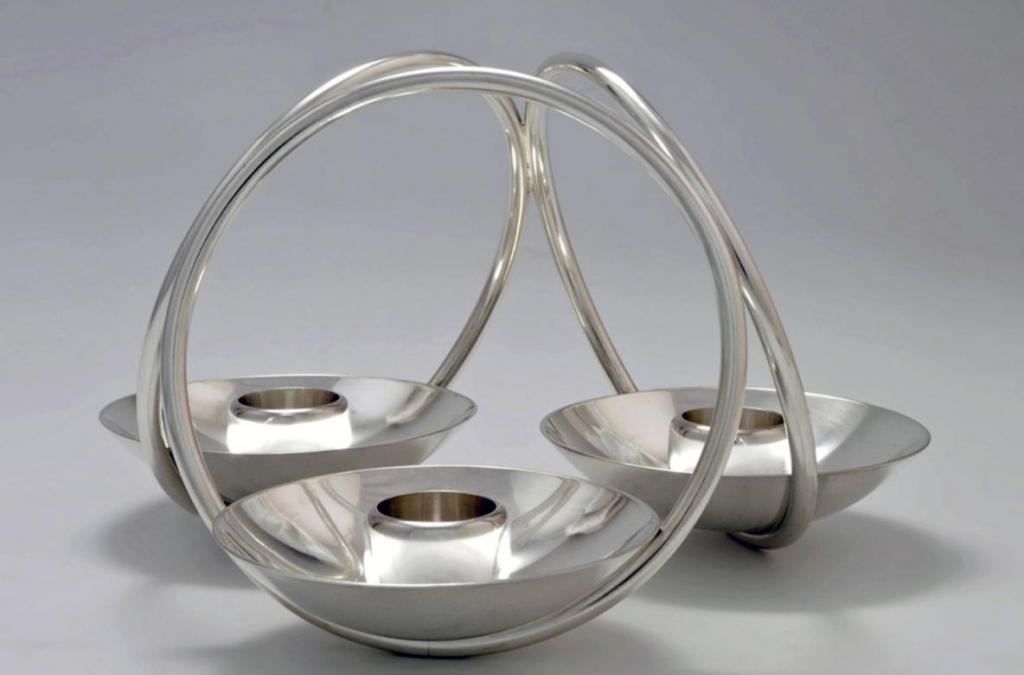 This piece is composed entirely of circles. The idea originally came to mind while I worked as a silver designer and, though it was not produced commercially, I always wanted to see this piece come to life.
I love the subtle three-dimensional interest generated by the pyramid of three circles and, when in place, the candles seem to float within halos.
Pure simplicity still pleases.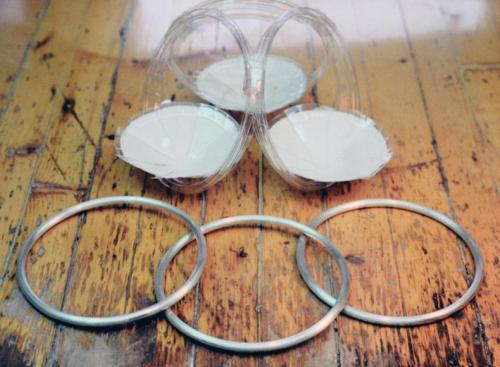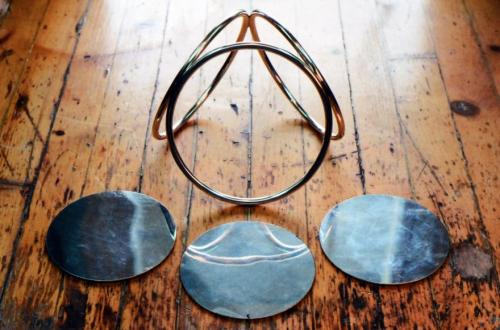 The three circles of heavy sterling wire, and a plastic mockup of the design.
The constructed pyramid of sterling circles, and three sterling discs that will become the drip-catches.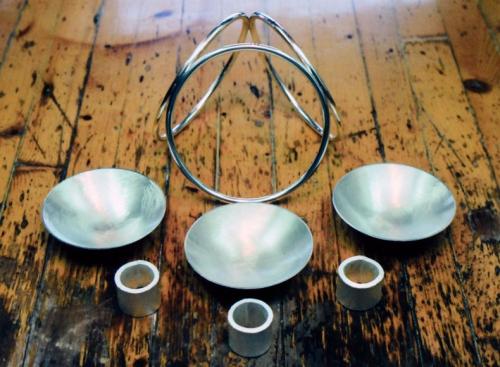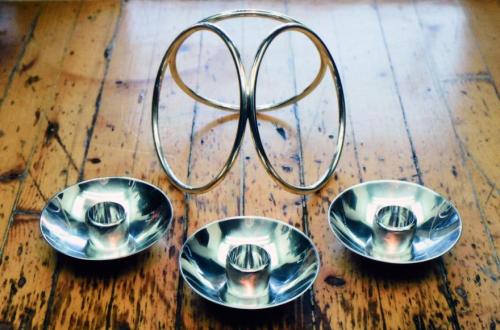 The three drip-catches are smithed, and three constructed cylinders are ready to be shaped as holders for the candles.
The holders are shaped and soldered into the drip-catches. All surfaces are pre-polished in preparation for the final assembly.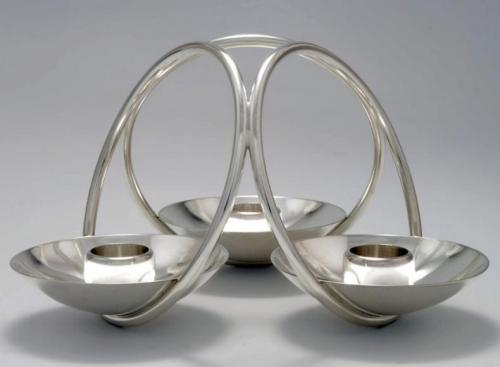 The finished piece precisely soldered together and cleaned up.