The design of this sculptural ring protects the pearl and is surprisingly comfortable to wear. It unfolds from a single heavy round wire.
The result combines an appearance of simplicity with three-dimensional interest.
The pearl is a beautiful natural specimen from Tahiti.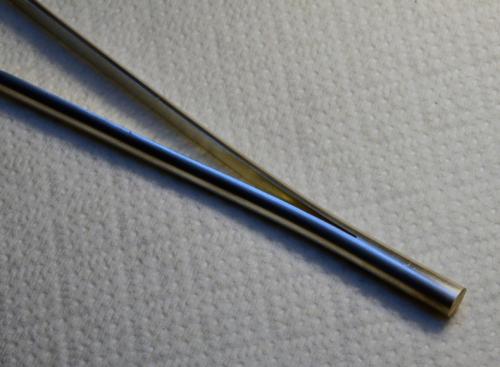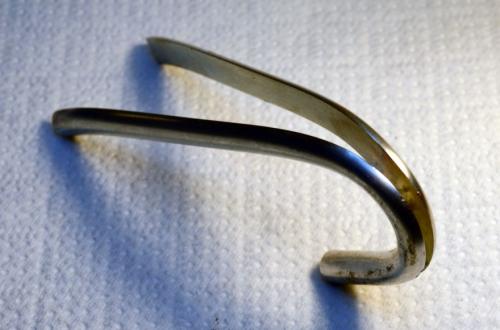 A heavy round wire is cut in half most of the way down its length.
Beginning to bend the half-round portions of the wire, bending against the direction of their cross-section.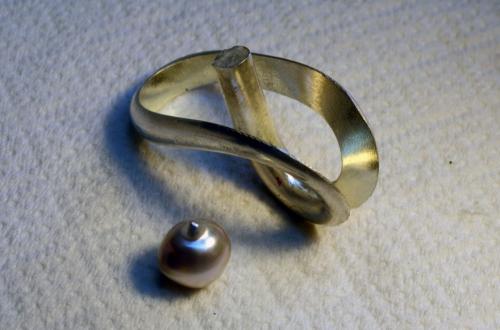 The tightest area of bending is achieved.
Ring shank is joined, and the entire form is filed true. A post will be soldered into the ring onto which the pearl will be set. This post will be "barbed" with engraving tool stitch-marks. The pearl will be drilled as to fit tightly against these "barbs." The pearl will then be locked in place with epoxy.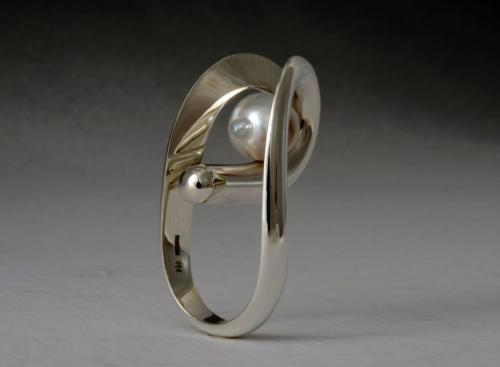 The finished piece, polished, with the pearl in place.