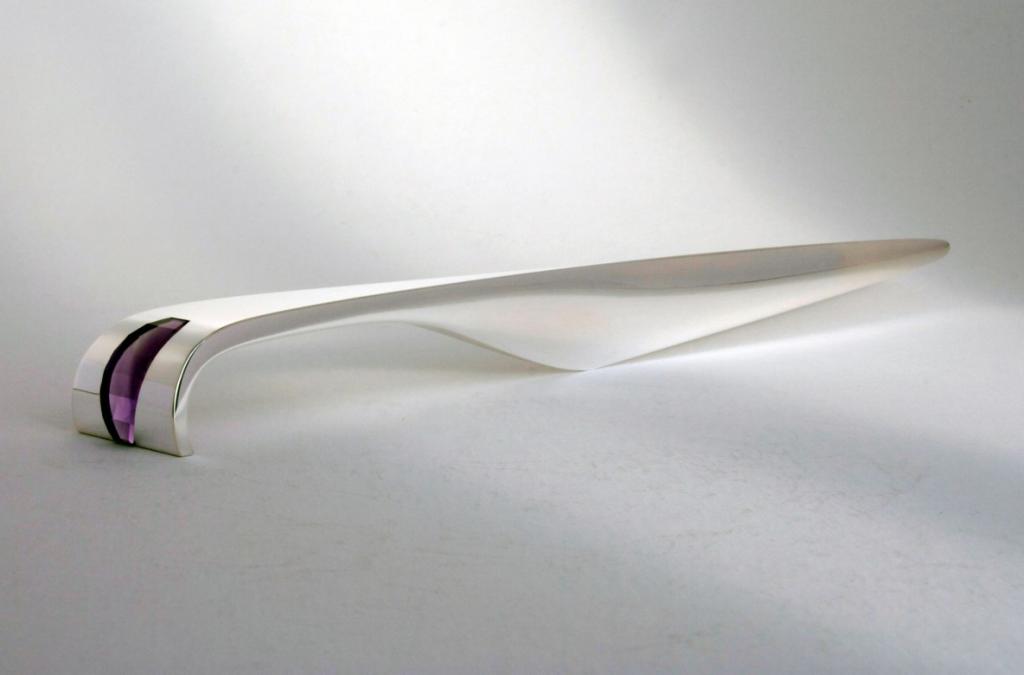 Letter Opener with Amethyst
This letter opener is smithed directly from a 20 ounce ingot of pure silver. It has been forged and left considerably work-hardened.
The whiteness of pure silver is beautiful and should never tarnish.
The form of this piece is pleasing in its simplicity. The letter opener stands stably on its own, and its shape easily receives the hand. Light illuminates the amethyst from above and below.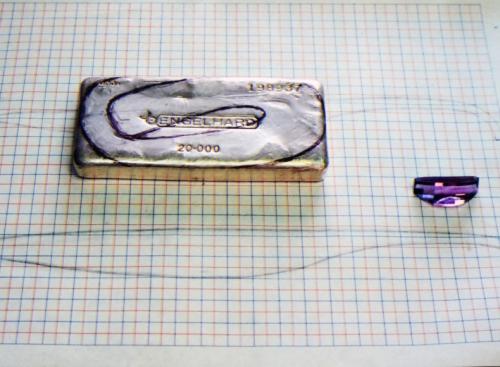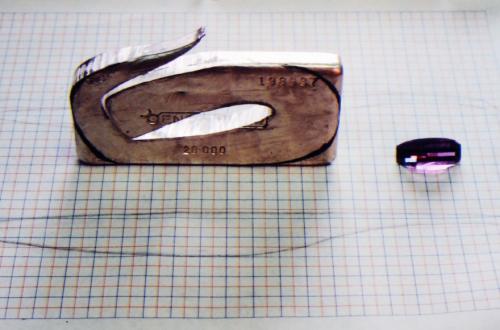 Raw materials: a 20 oz. ingot of pure silver, and a barrel-cut amethyst (facetted by Edgar Hasselfeldt).
The ingot is cut and the process of unfurling a rod from within begins.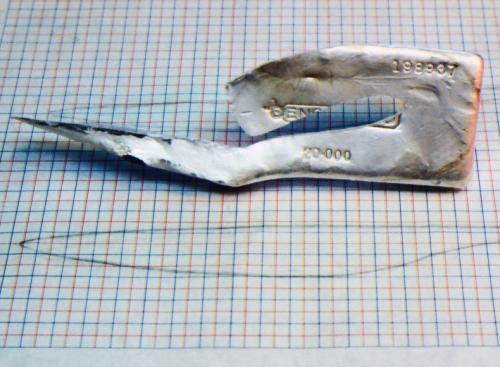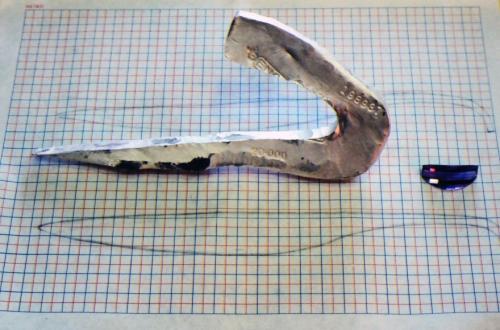 Further straightening of a rod from the ingot.
Beginning to carefully smith out the tightest, thickest bend.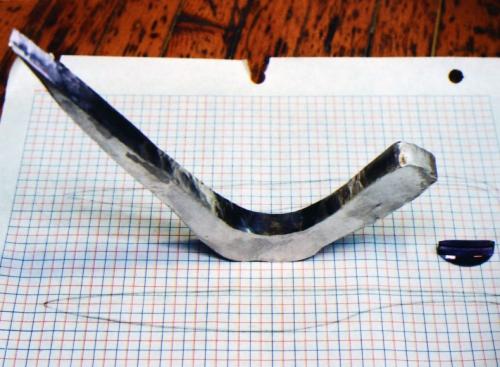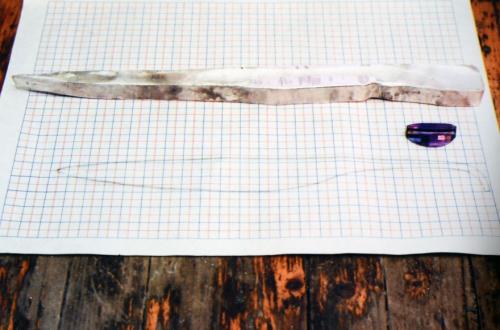 With repeated hammering and annealing, the tightest bend is nearly straightened.
The straightened rod is ready to be forged.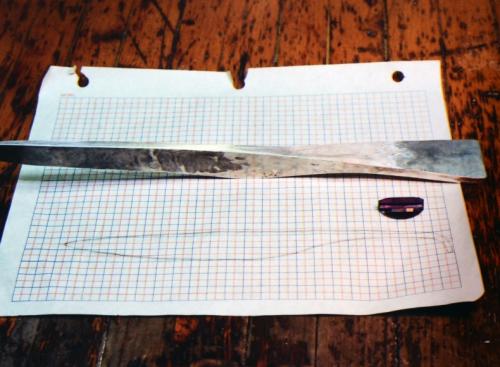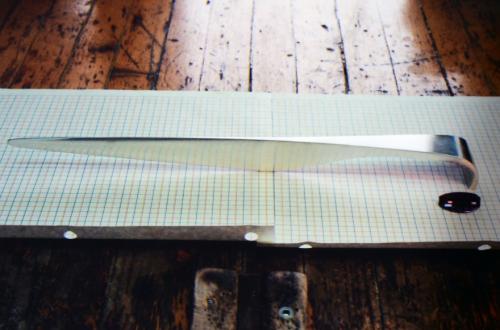 Using a rounded-rectangular shaped hammer-head to give directional flow, the letter opener handle is forged considerably wider, and the blade is about to be forged more vertically.
The end of the handle is smithed around to meet perpendicularly to the table surface, and the entire piece is planished to a very work-hardened state. The final form and surface is refined and polished.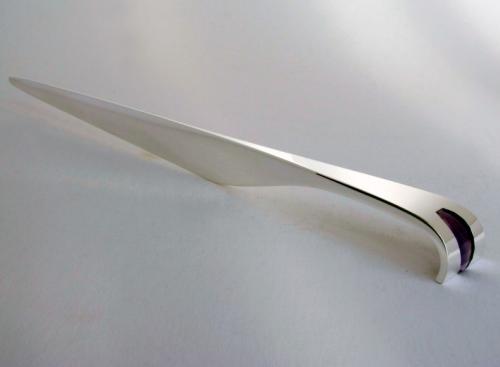 The finished piece with the amethyst set in place.