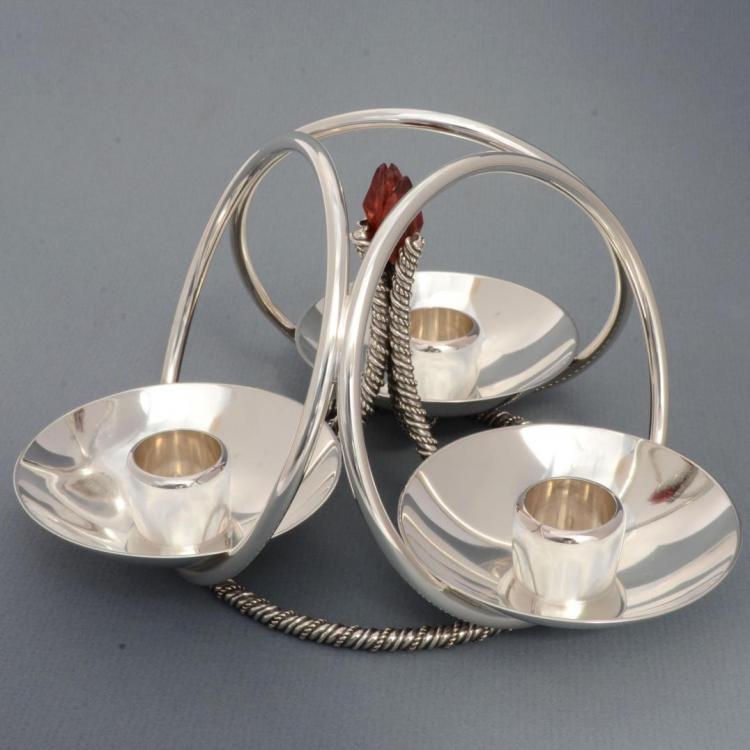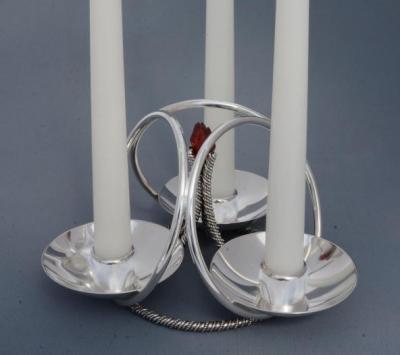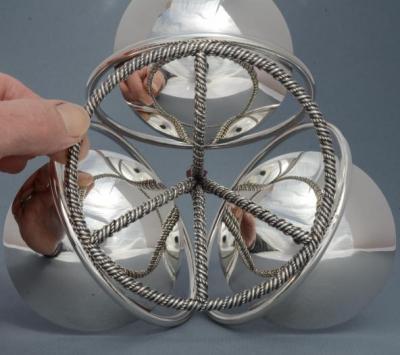 Lights of Peace Candle Holder
Materials:
Sterling Silver
Rhodochrosite Crystal
This piece is on display at the Mary E. Black Gallery in Halifax, Nova Scotia, Canada, until the afternoon of May 8, 2022.
When viewed from below, the rope-like strands of wire can be seen as the Peace symbol.
The price of Lights of Peace is $5,900 CAD.