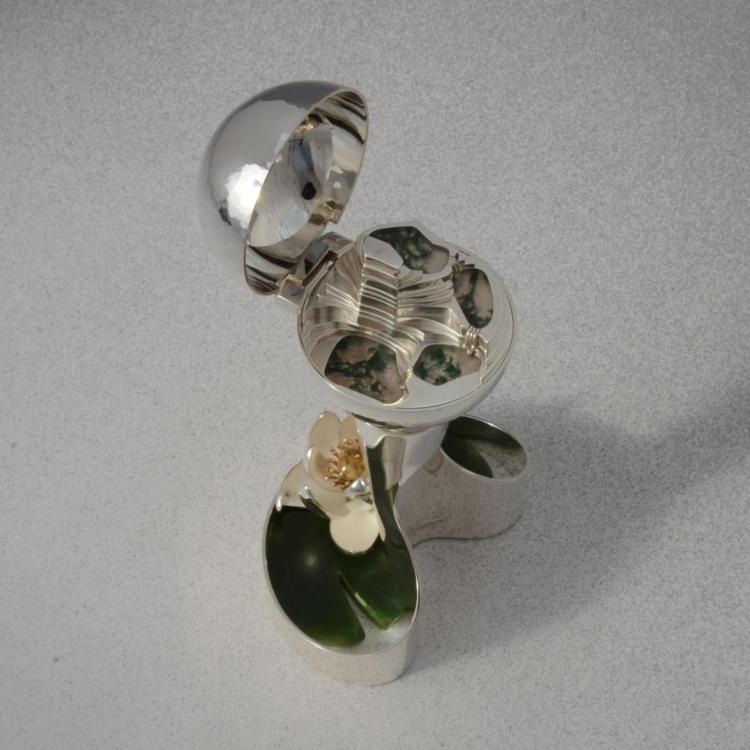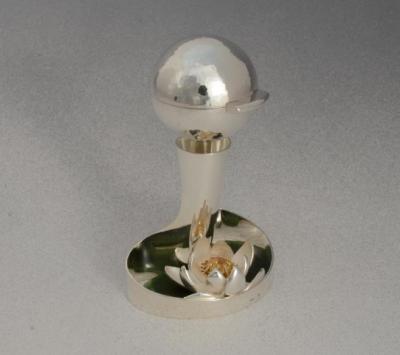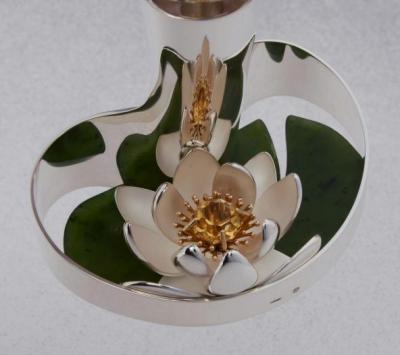 Lotus and Landscape Sculpture
Size:
4.75" high
3.2" wide
5.2" deep
Materials:
Sterling Silver
Fine Silver
14 k. Yellow Gold
Citrine
Jade
Moss Agates (4)
          This item is currently on exhibit at the Mary E. Black Gallery in Halifax, Nova Scotia, Canada, until the afternoon of May 8, 2022.  
It will then travel to the Maker's Guild of Wales Gallery in Cardiff, Wales and be on display there until August 7th.  
The price of Lotus & Landscape is $9,500 CAD.