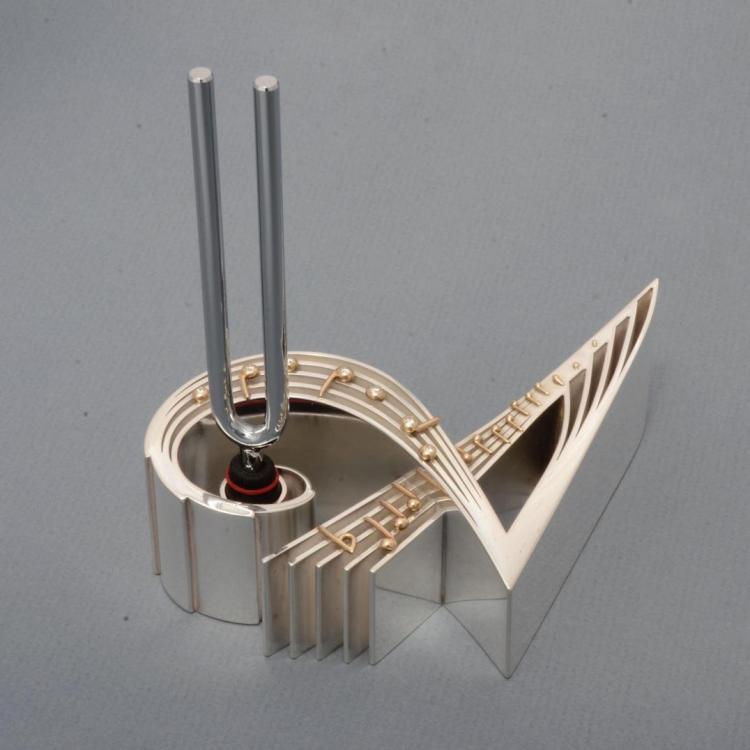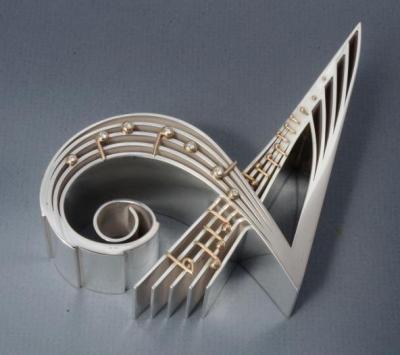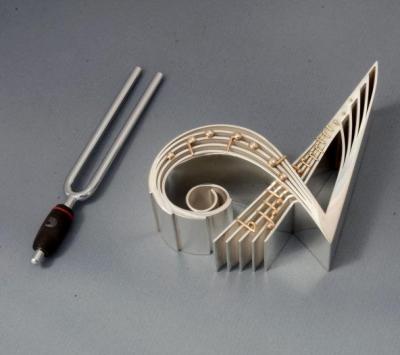 Size:
4" high (tuning fork removed) x 3.3" long x 3.8 wide
Materials:
Sterling Silver
14 k. Yellow Gold
Diamonds (7)
Commercial Tuning Fork (A-440)
This piece is on display at the Mary E. Black Gallery in Halifax, Nova Scotia, Canada, until the afternoon of May 8, 2022.
The notes with diamonds quote the opening phrase of J. S. Bach's Jesu Joy of Man's Desiring, and those without diamonds quote its accompaniment.
The price of A Tuner Paperweight is $8,900 CAD.